If you have administrator rights to your Community CI system, you will have access to manage user accounts for your agency.
If a user no longer requires access to the system, their account should be deactivated.
Instructions
Step 1. Log into your Community CI system.
For more information, refer to the logging on article.
The welcome page will be displayed.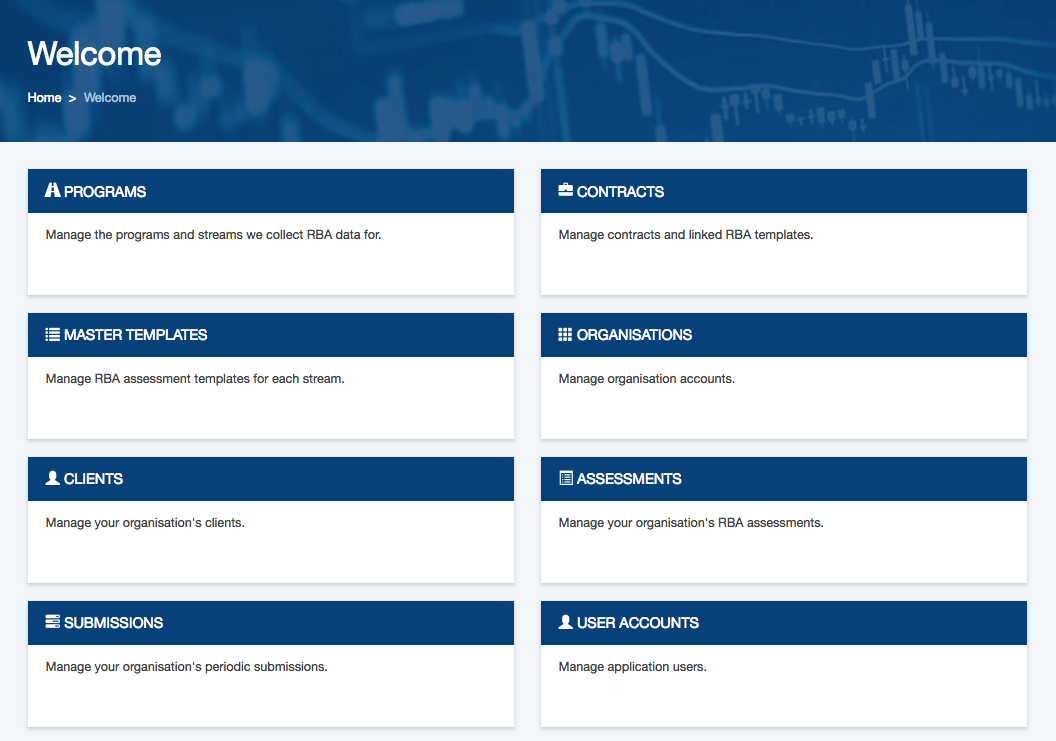 Step 2. On the welcome page, select the User Accounts option
Step 3.  Find the required user in the list of user accounts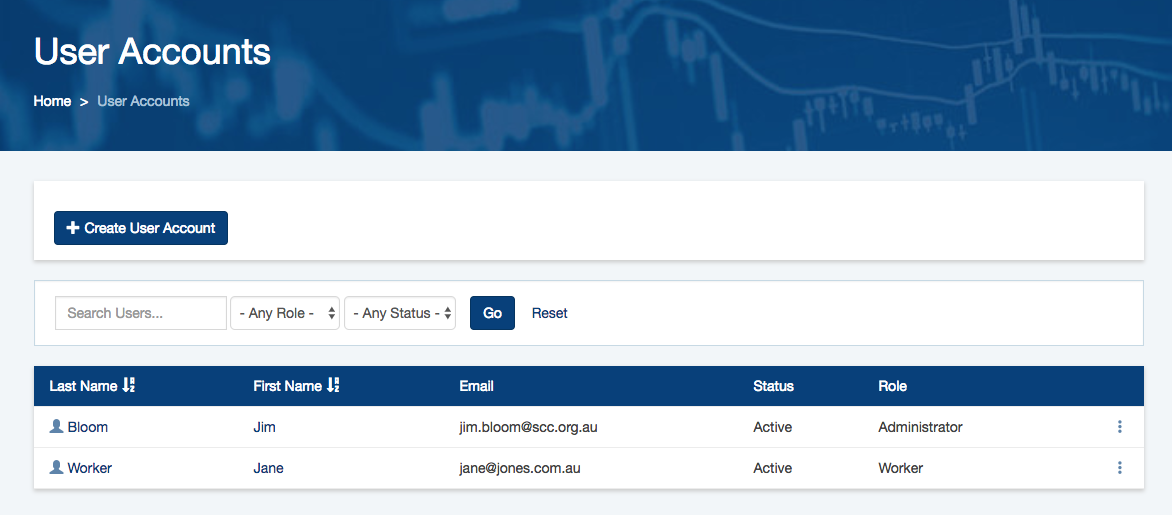 Step 4. Hover your mouse over the 3 dots at the right end of the required user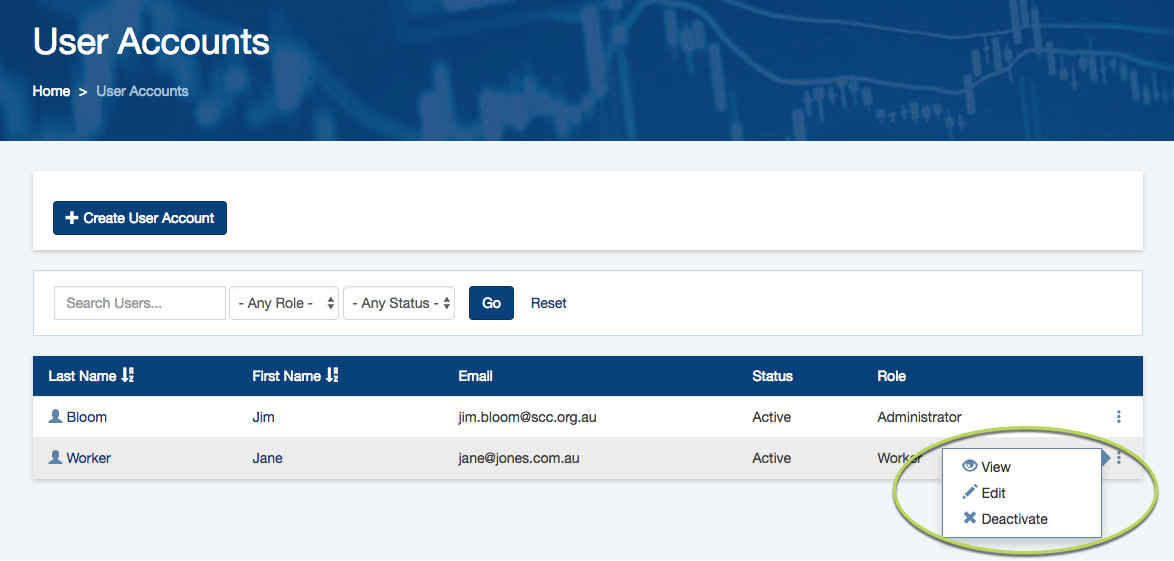 Step 5. Select the Deactivate option
Step 6. Click ok on the confirmation message

The account is set to inactive.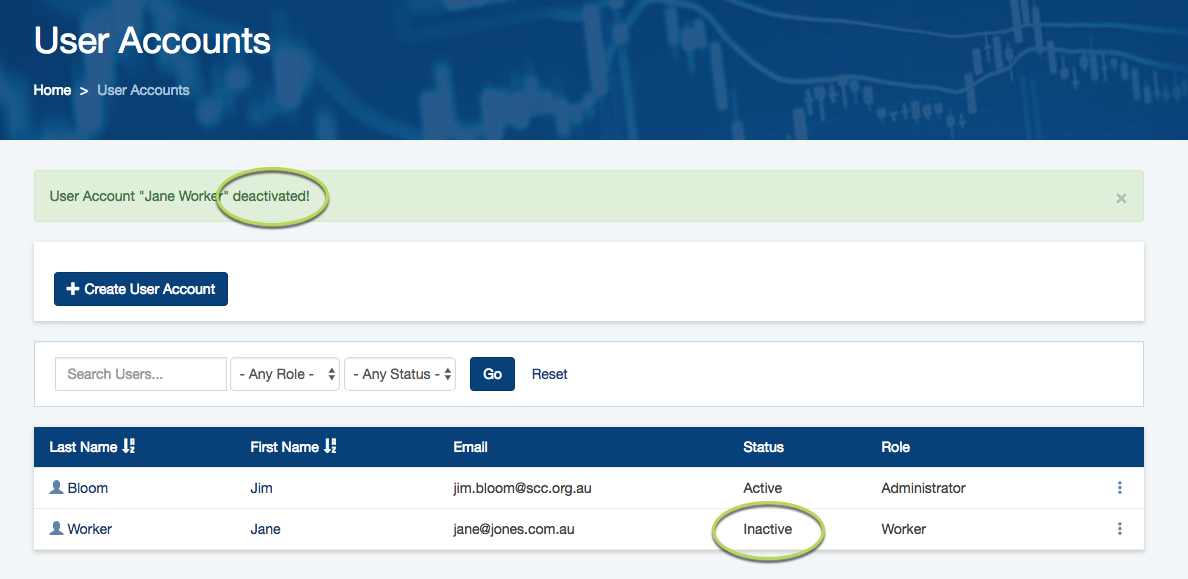 Further Information