Creating a master template allows you to store a template that can be reused, in whole or part, for a number of contracts.
Instructions
Step 1. Log into your Community CI system.
The welcome page will be displayed.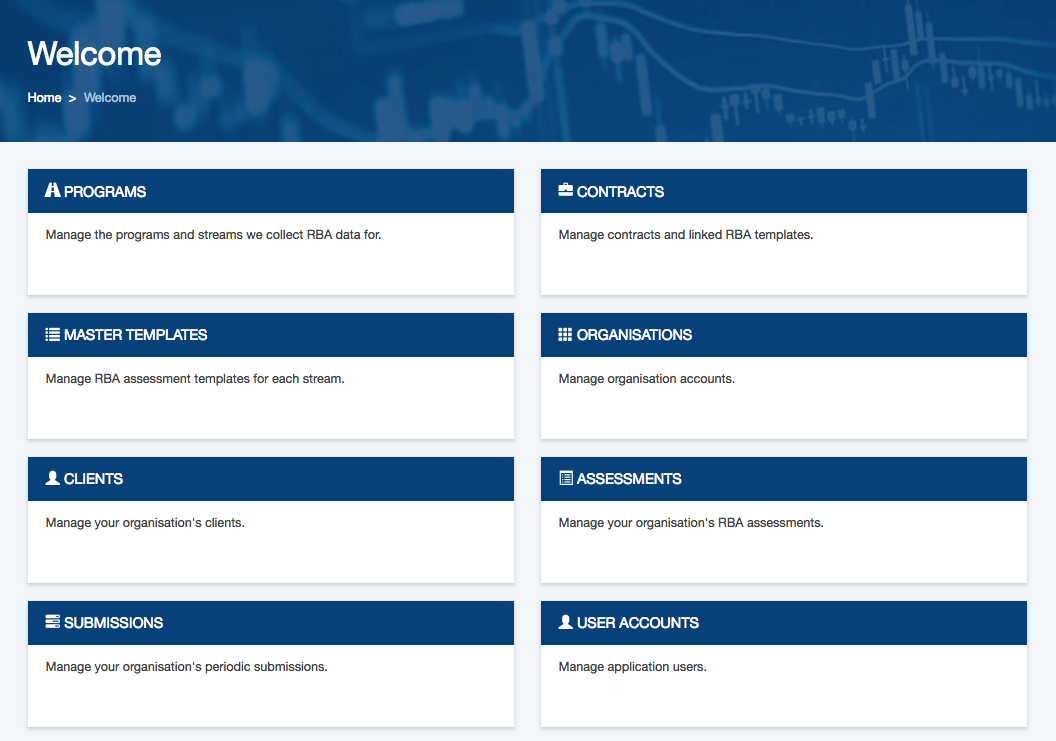 Step 2. Click the Master Templates heading.
The Master Templates page is displayed.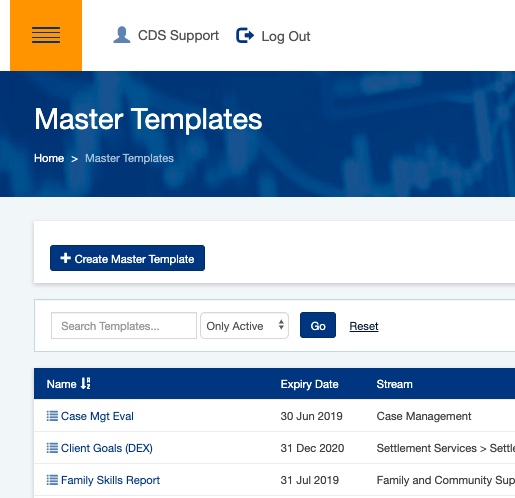 Step 3. Click the Create Master Template button
The Create Master Template page is displayed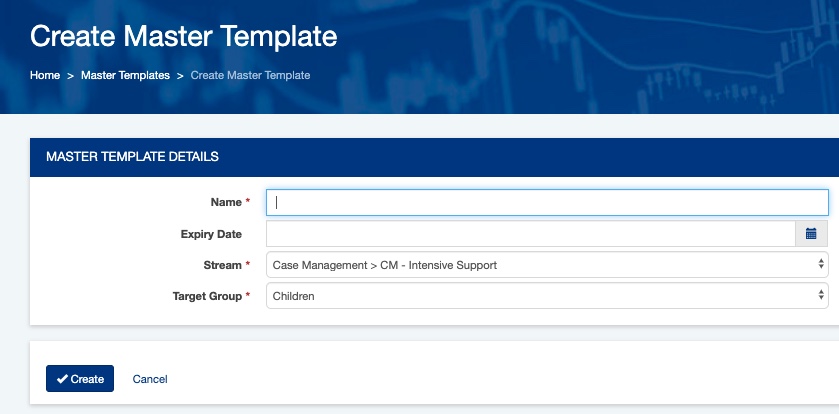 Step 4. Enter the required information
Name:
– Enter the name of the Master Template.
– The name should be descriptive enough to easily select the master template later.
Expiry Date:
– Enter the date the template expires.
– This field is optional and can be left blank.
Stream:
– Select the stream to which this template applies.


Target Group:
– Select the target group to which this template applies.
Step 5. Click Create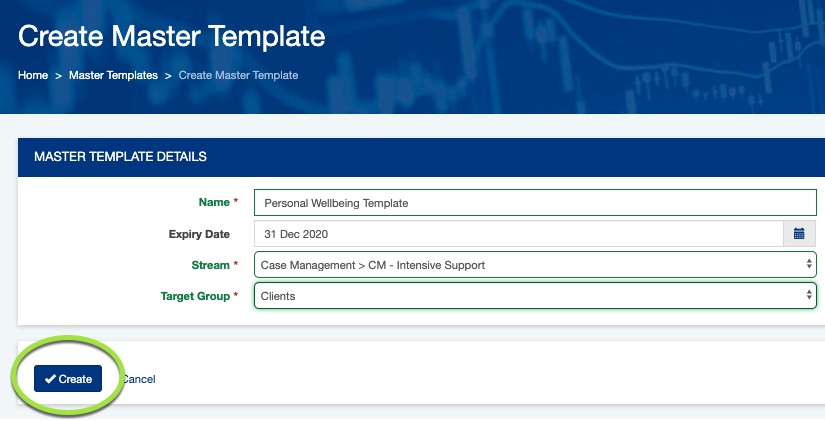 The master template is created as a draft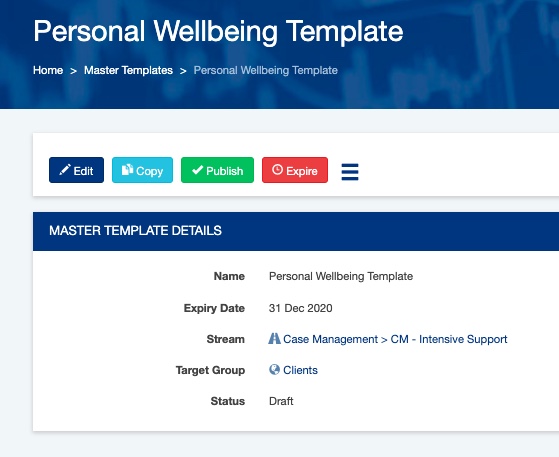 Step 6. Click the menu icon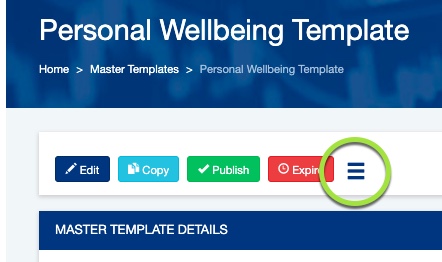 Step 7. If you wish to reuse a question that has been added previously, click Add Existing Question.

Choose Question to Add is displayed.
Click the drop down list to view a list of all existing questions.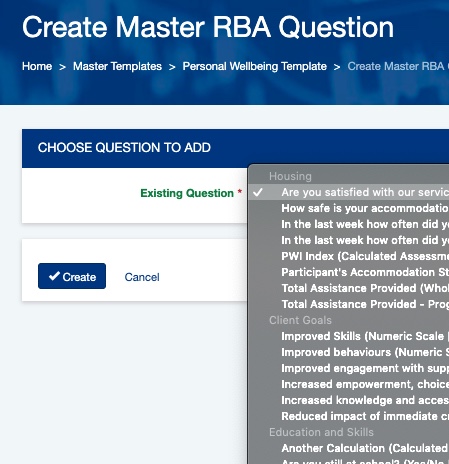 Select the required question and Click Create.
Step 8. If you wish to create a new question, click Add New Question
The questions details page is displayed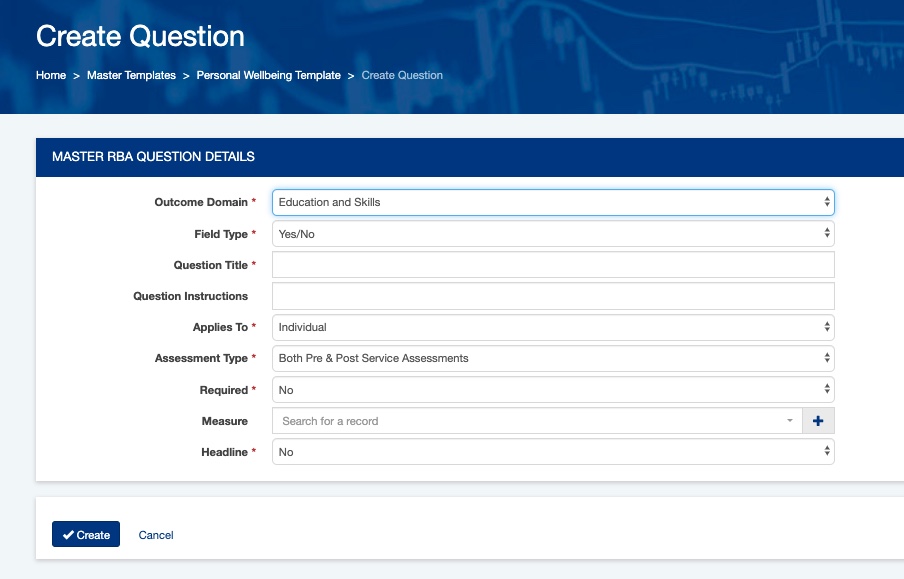 Step 9. Enter the required question details.
Refer to the following articles for further information on questions:
Step 10. Repeat for all required questions.
Step 11. Once complete, click Publish to make the Master Template Available.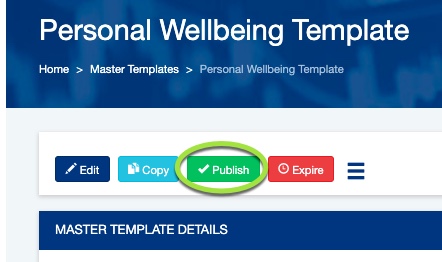 Next Steps
Further Information